Infrared Inspection
We Use Thermal Imaging on Every Inspection!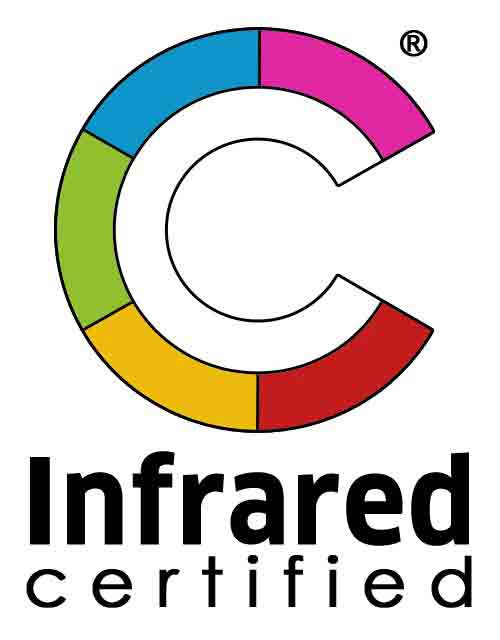 Infrared Thermal Imaging Inspections
The use of thermal imaging on our home inspections has been a game changer for our clients when they buy or sell a home. Because we use thermal imaging, we are able to see things that are invisible to the human eye – and save you time, money, and heartache.
While infrared cameras cannot see through walls, we are able to see temperature differentials, and find issues that would be missed by other home inspectors. Electrical issues, leaks, and even framing issues at times.

What is Thermal Imaging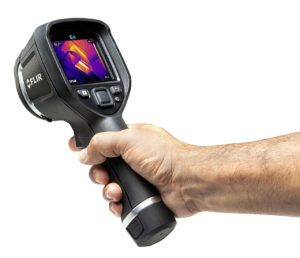 Infrared ( also called thermal imaging) is an advanced tool that uses the the natural radiation of energy to find issues and problems where the human eye can not see them. Having a thermal imager does not make a particular inspector automatically qualified – just like owning a hammer does not make you a carpenter. We have years of thermal experienced, and we are certified.
Thermal imagers display temperature differentials in different colors. Most will display cold temperatures in blue, and warmer temperatures in red/orange. We use this data to find issues that would otherwise have been missed by other inspectors.
For instance, when something is leaking, it will generally show up blue. Why is that? As water evaporates, it cools. This is very useful for finding roof and plumbing leaks.
Just like anything else though, there are still limitations. It cannot see through walls and is not an x-ray machine. It cannot determine exact causes or other parts of a problem that we have found. After your inspection, you will still need exploratory measures to see more of the problem, diagnose it, and ultimately repair it.

What can we inspct with thermal imaging?
Heat and cooling loss
air infiltration in wall
AC leaks
plumbing issues
roof leaks
Missing insulation
pest intrusion
window leaks
door leaks
venitlator issues
Circuit breaker issues
charged panel covers
faulty outets
water heater issues
clogged pipes
Flue pipe leaks
unselaed penetrations
sheathing gaps
radiant floor heat
jetted tub issues
Get In Touch!
If you are looking for a thorough, detailed, and dedicated home inspector, then you have come to the right place – contact us today!